Long after its initial release back in 2012, StockPulse continues to work its magic! Know Your Apps recently performed a group test of various paid stock watch & analysis apps for iOS and Android, and StockPulse was one of the chosen few picked up by the team to be part of their study. The results of the group test are now here – StockPulse has emerged as the Group Test winner, having beaten a host of other stock apps including Trendline Charts Pro, Stock Analyst Pro, Stocks Calc & more!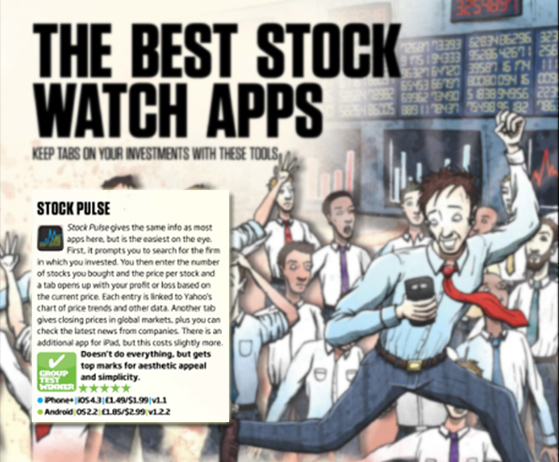 In their article titled "The Best Stock Watch Apps", the Know Your Apps team gives StockPulse "top marks for aesthetic appeal and simplicity" and an impressive five star rating!
User Interface Design & User Experience have always been our main criteria while creating apps,  and this award only bears testimony to that fact. Our sincere thanks go out to the Know Your Apps team!
Read more about StockPulse and download it for your iPad, iPhone, Android Tablets, BlackBerry Playbook or BB10 handhelds.