It's been one crazy rollercoaster ride for all of us here at XLabz, ever since the launch of Sketch W Friends. We've had our fair share of ups and downs, but we've managed to come through unscathed, thanks to our extremely supportive community.
The game has come a very long way ever since its initial launch on the iPad back in November 2011. Here's how Sketch W Friends has evolved over the past few months:
Milestones: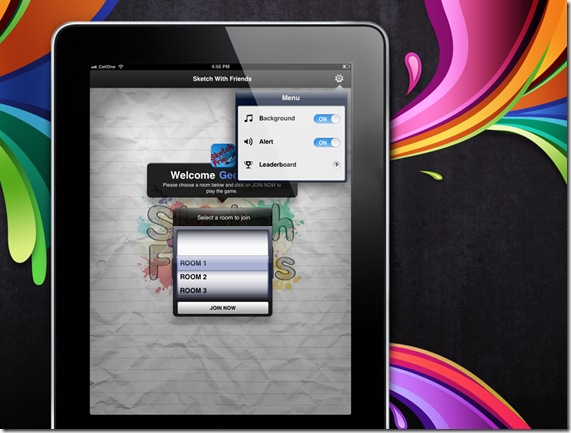 The game which initially required players to sign in through Open Feint now allows you to either login in through Facebook or with a screen name of your choice.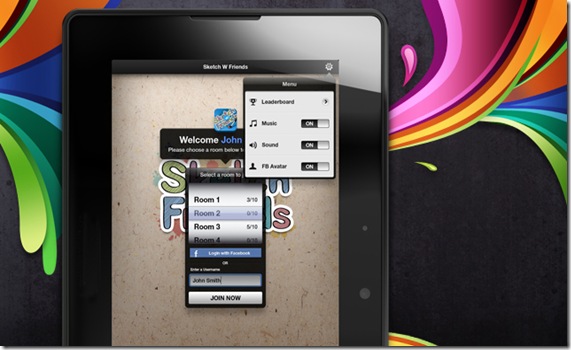 After the iPad launch, Sketch W Friends was later developed for the Kindle Fire, BlackBerry PlayBook and Android Tablets.
The number of game rooms was increased from 10 to 50 and then all the way up to 100!
Sketch W Friends went on to become the #2 Paid App on the BlackBerry App World and also hit the #1 spot among the Free Games on the Amazon Appstore, all within a few days of launch!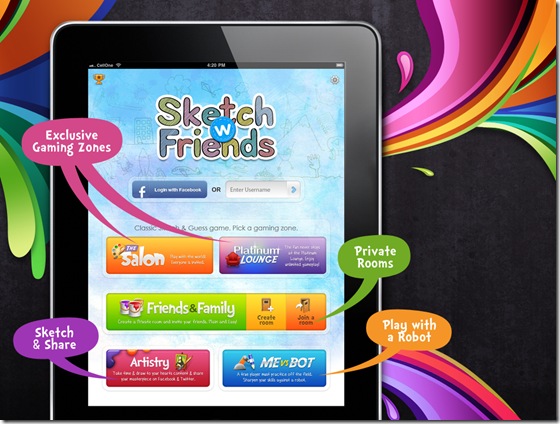 Our biggest update came in April where the entire UI of the game was revamped and plenty of new features were added; exclusive gaming zones like "The Salon", "Platinum Lounge", "Friends & Family", "Artistry" and "Me vs Bot". This update also included an improved Moderation System to ensure fair gameplay.
Fast Forward to May 2012:
Sketch W Friends gets more "Social":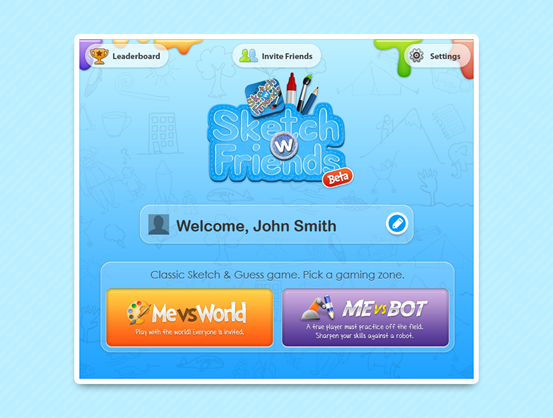 Sketch W Friends finally ventured into the world of Social Gaming on Facebook! The game also quickly went live on the Google Chrome Web Store. Here's how the game looks: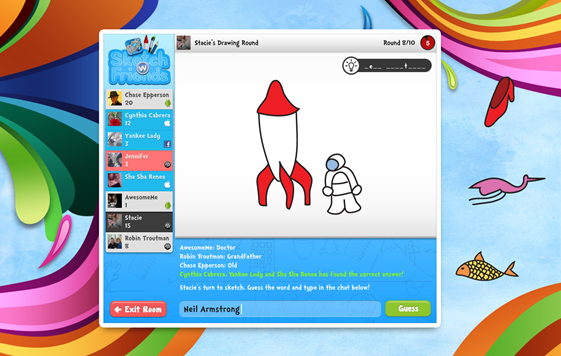 "Small is Beautiful"
The next stop for Sketch W Friends: iPhone! Needless to say, the game underwent a few more changes to look and feel just the same on the smaller iPhone screen. And here's the result: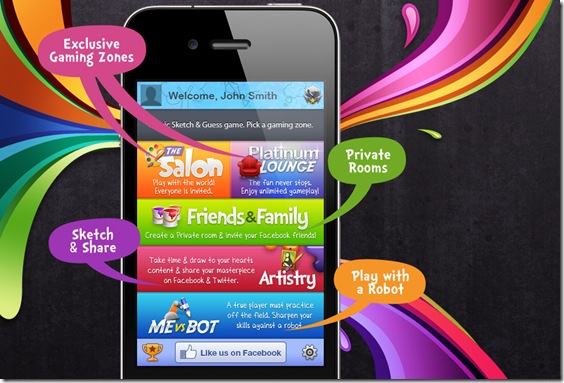 Hall of Fame:
On May 22nd, Sketch W Friends was reviewed by AppAdvice and here's what they had to say "This game has definitely come a long way toward becoming a masterpiece." The Times of India also featured us on the same day in their Apptastic section and their verdict: "Super fun and very addictive."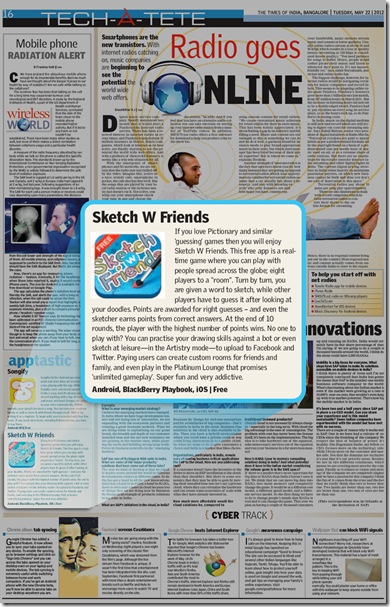 And Now!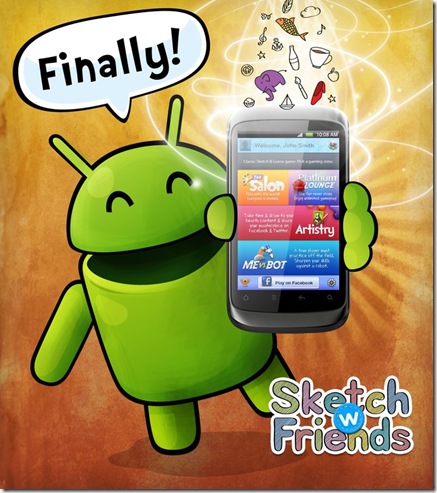 And NOW!! Almost a million users, 9600+ Facebook fans and multiple platforms & versions later, Sketch W Friends comes a full circle and steps into the world of Android Mobiles!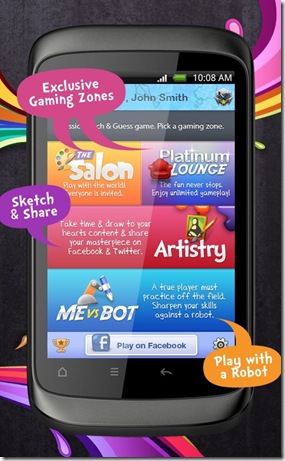 And with that, we can safely say that Sketch W Friends is probably the only game that can be played across so many diverse platforms! We are talking ONE common gaming lobby, where gamers can play against each other irrespective of which platform they are on!
More to come!
If you think we're stopping here, then you've got another thing coming

Stay tuned as we add more & more awesome features in the days to come! Until then, take your pick from any of the above mentioned platforms and sketch away!
Oh and here's a rather "interesting" review of Sketch W Friends:
Read more about Sketch W Friends and download it on your device here.  Join the conversation on Facebook for all the latest news, fun activities, contests and surprise giveaways!