Introducing the latest addition to our list of games – Who Got Brains? – a game that'll stretch your grey cells and show you how brainy you really are!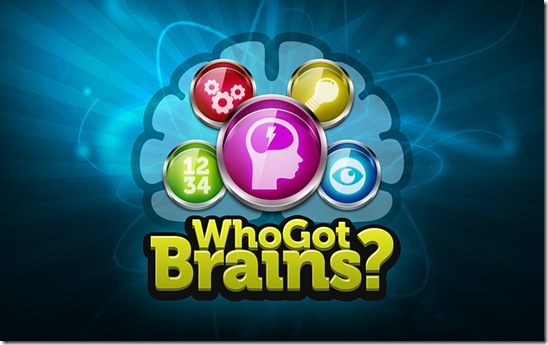 Who Got Brains is a mind training game designed to keep your brain cells sharp and active. It tests your brain through a series of mini-games in 4 key areas: Analytical, Memory, Math and Visual.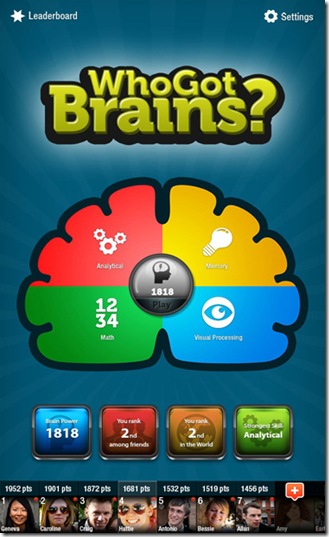 Here are the main features:
Challenge and stimulate your brain with a variety of brain teasers in 4 key categories: Analytical, Memory, Math & Visual.
The scores from each category are summed up to give you an overall rating- your Brain Power!
Login with Facebook to see your rank on the local and global Leaderboards. Compare your Brain Power with friends and see where you stand amongst them.
Invite your Facebook friends to play and challenge them to beat your score!
Get better at the game and score higher by playing more & more!
Who Got Brains is currently available for iPad, Kindle Fire, BlackBerry PlayBook, Android Tablets and even on Facebook!
So grab your copy now and fire up those neurons with Who Got Brains!