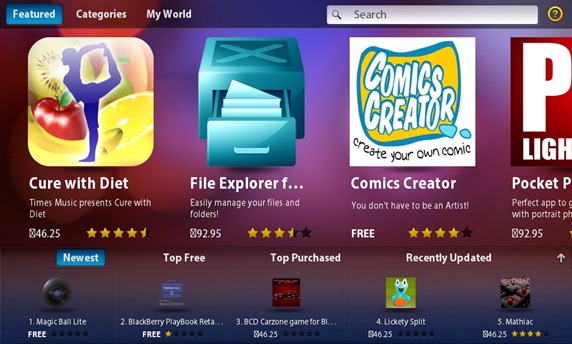 We just noticed that File Explorer, one of the first few Blackberry PlayBook apps which we developed using Adobe AIR, is now among the top 5 featured apps for BlackBerry PlayBook! This is really exciting news for us and we couldn't wait to share it with all our users and readers out there.
For those of you who don't already know, File Explorer is our very own version of the Windows Explorer for the PlayBook. This app lets you manage and organize all your files and folders in an extremely easy and efficient way. You can read more about File Explorer here.
We at XLabz are super happy that File Explorer has been recognized and appreciated by our users and we want to thank BlackBerry for featuring us. We'll make sure that we come up with many more such useful apps in the near future!
And for all the Blackberry users out there who haven't yet tried out File Explorer, you can get it right here.