For all the hard-core gamers out there, we are happy to announce that we have recently launched our all-new, multi-player game for the iPad-Sketch With Friends.
Sketch with Friends for iPad brings a fresh twist to the good old game of Pictionary, by letting you show off your sketching and guessing skills to others like you, across the globe!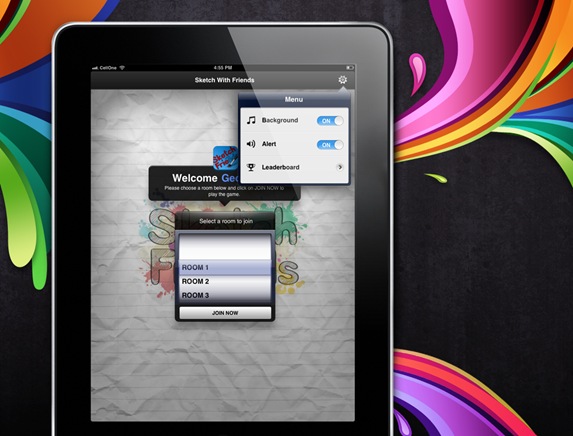 Sketch with Friends is a real-time, multi-player, virtual game where your artistic, creative and vocabulary skills are put to the ultimate test. The game starts off by players joining a "game room". Others guess while you sketch the word given to you and vice-versa. The guessers can see your doodling in real time – as you draw it and thus begins a battle of artistic talent and wits.
With a bunch of fun and super cool drawing tools the experience of Pictionary has been taken to a whole new level. The game gets competitive as the players need to draw and guess the words within a short time frame. Keep score of your game and of the other players using the leaderboard.
Unleash your doodling skills and get your game on with "Sketch With Friends"!
You can read more about Sketch With Friends and download the game here.