Wouldn't it be cool to see your black-and-white LinkedIn profile metamorphosize into a colorful and attractive designer-like portfolio? And not just that, what if you could also discover some mind-blowing insights about yourself and your LinkedIn network in the process? We at XLabz have tried our hand at creating an app which does exactly that and we are thrilled to introduce to you- ProInsights, the first-of-its-kind LinkedIn Infographics and Visual Insights app for the iPad and Android Tablets.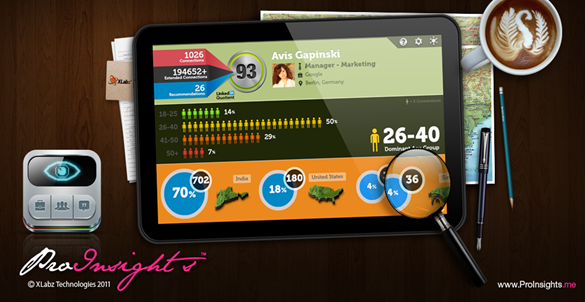 ProInsights is an app that digs deep into your LinkedIn profile, churns out significant insights and presents them through engaging visuals. It transforms plain data from your LinkedIn profile into stunning and brilliant infographics, thereby giving your profile a designer makeover and in the process helps unlock fascinating insights about yourself and your network.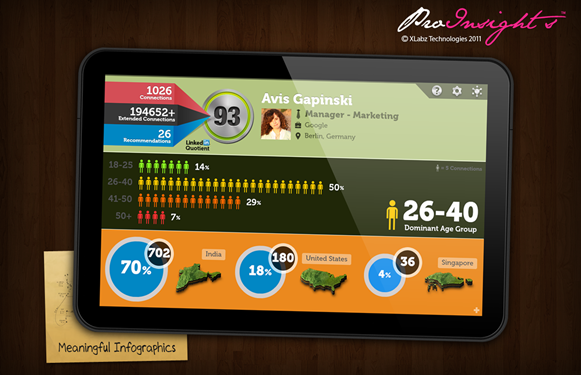 Few of these insights include- the top countries and companies that your connections work in, your career timeline and the "LinkedIn Quotient" which is a weightage given to your LinkedIn profile based on your influence and reach. You can also share these insights and flaunt them off on your Facebook, Twitter and LinkedIn pages!
The highlight of ProInsights is the "Connection Explorer" which lets you view your network in four visually enticing modes.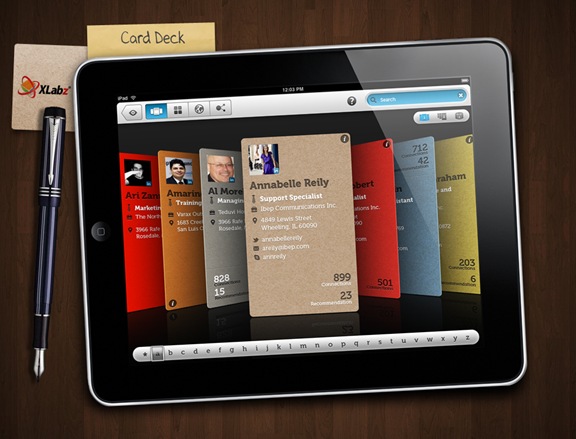 Card Deck: Carry a Rolodex of your LinkedIn Connections on your tablet!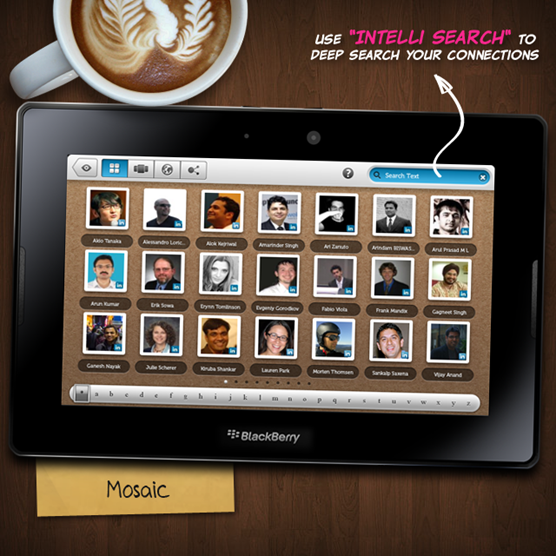 Mosaic: Leaf through a photo-album of your connections!
Bird Eye: Geo-explore and get a bird's eye view of your connections plotted on the world map!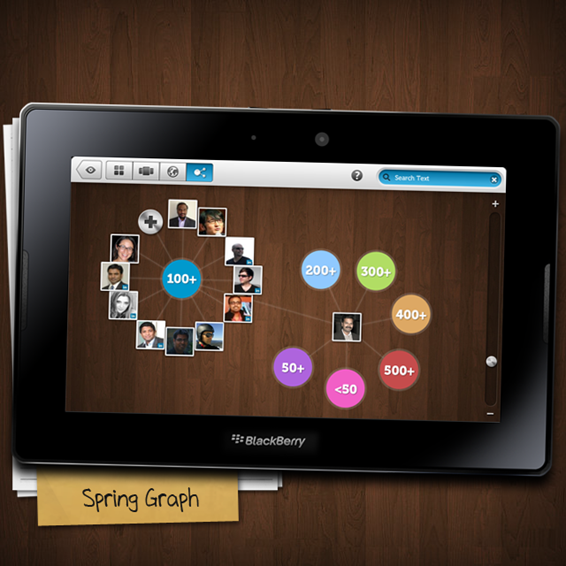 Spring Graph: View your network in nodes clustered by the number of connections that they have!
The Connection Explorer includes a powerful search tool called "IntelliSearch", which lets you deep search your network by skill-set, city, industry or just about any keyword, thus helping you find the most relevant contacts.
Try ProInsights and watch your LinkedIn profile come alive!
Read more about ProInsights and download it here: www.ProInsights.me