Our latest addition to the list of PlayBook Apps; Über Iris- is already among the top paid apps in the BlackBerry App World!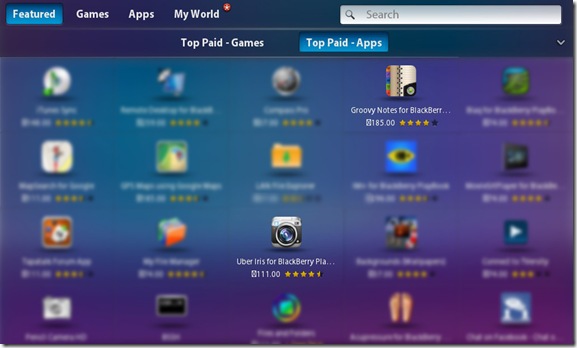 Über Iris is a photo editing app which allows you to add up to 30 different professional filters and effects to your pictures.
Within two days of its launch, Uber Iris has already garnered quite a few rave reviews:
"Been looking for an awesome photo editing app on PlayBook & @xlabztech just hit it out of the park with Über Iris!"
"Impressive UI! That's the nicest set up I've seen on the PlayBook to date."
"I LOVE it! Once again the UI is amazing! You have truly set the benchmark for how apps should look/work!"
"Already sitting in the top paid apps like it should be. Cheers."
"Great work with Über Iris! Love the crop, rotate, and flip features. Keep the great apps coming!"
Read more about Über Iris and download it for BlackBerry PlayBook here & for Android Tablets from here.
We'd like to thank all our loyal users for their constant support and encouragement and also a special thanks to the folks at BlackBerry.