We're pleased to announce that our latest release, The Logo Game has been featured on the BlackBerry App World within 2 weeks of its launch!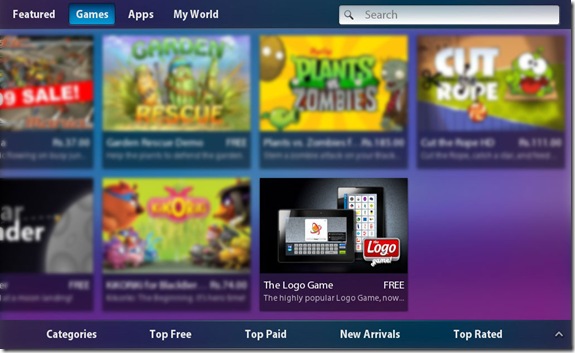 Since its launch, we've had two major updates, wherein we've added 8 themed logo packs which users can purchase. Also, The Logo Game now features a Leaderboard which shows one's standing in the game.
Here's the list of new themed levels in v2.1:
Football Clubs – For all the football/soccer fans in the house!
Automobiles – Petrolheads, this one's for you!
Fashion brands – The world of Haute Couture awaits you!
Fortune 500 companies – How well do you know the Bigwigs?
Food– All the yummiest and most mouth-watering brands ever!
Women- Brands for the versatile women of today!
Technology- How geeky are you? Find out with this logo pack!
Government Organizations- The top government departments and agencies from around the world!
We'd like to thank the BlackBerry community for all their support and all our users who have always encouraged us.
Read more about The Logo Game and download it for the PlayBook here.