Introducing the 2nd in our line of music apps- Groovy Beats : a stylish and intuitive DJ Mixer for the PlayBook!
Groovy Beats has a grid with several squares. Each row on the grid corresponds to a different instrument/sound while each column corresponds to a different point in time. Just tap on any of the squares to select your sounds and you're good to go!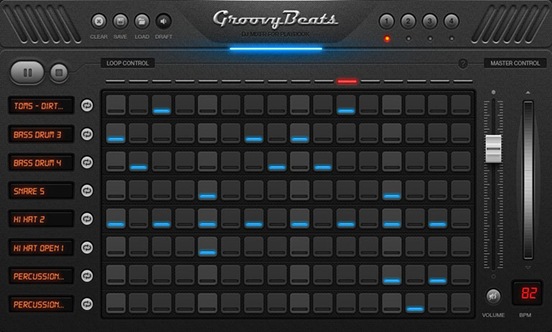 Main Features:
Choose from a huge collection of sounds. Browse through Groovy Beats' sound library and buy even more groovy sound packs!
Options to save your favorite tracks and load them back
Loop: Hit the Loop button to play a particular beat in a continuous loop. You can also adjust the tempo.
Draft: Toggle between Draft and Final play modes. Draft mode allows quick playback and editing on the fly, while the Final mode is more precise, but takes a little more time to generate.
Groovy Beats Sounds:
Bass/ Kick Drums
Snares
Percussions
Synth/Bass
Guitar
Piano
Loops
And more….
Groovy Beats Sound Packs:
Africa
Rock/Pop
Trance
Dance
Hiphop
Arabia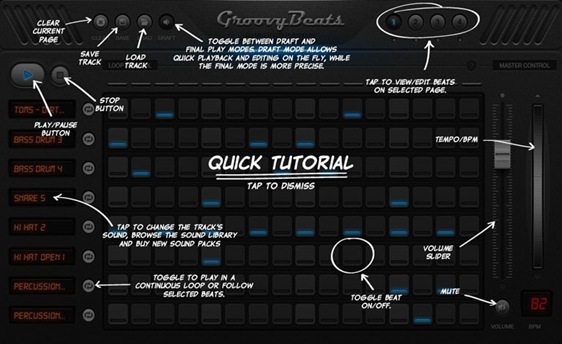 Read more about Groovy beats and download it for free from the BlackBerry App World here.
Ready to mix some beats? Grab Groovy Beats now and sway to the rhythm!