We've just released the latest update of Groovy Notes for BlackBerry PlayBook. Based on popular demand, here are the list of new features: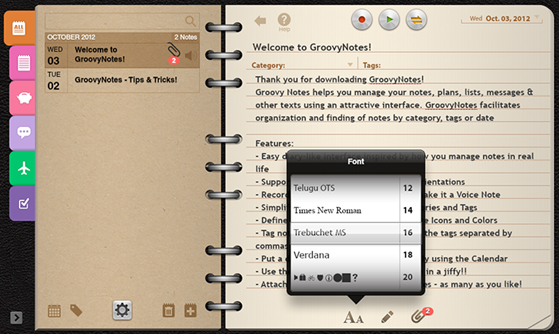 Option to change text font and size
Organize all "Categories" of your notes manually in any order you like
New option to compact Voice Notes to mp3 format to save disk space. Can also compact all previous recordings into mp3 with just a tap
Updated to latest Dropbox service. Existing users might need to relogin to Dropbox to restore and backup data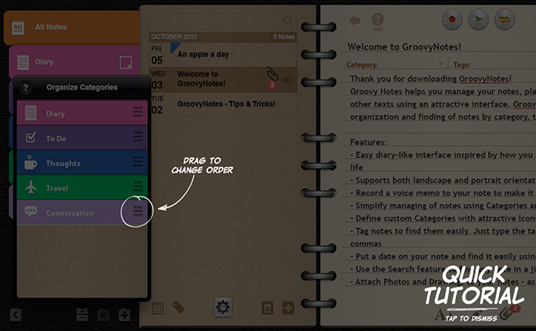 Read more about Groovy Notes and download it from the BlackBerry App World here.
Latest user reviews:
"Best note planner ever! This is probably the best app for Blackberry for productivity."
"Cant manage without it now, using for business as well as personal life. Absolutely love it!"
"Definitely the best thing I've purchased on my playbook. Extremely fluid, hiccup free and extremely useful. Well done !"
"Love this note book!"