Mike Chambers has created a really cool and neat AS3 API Reference Application for the iPhone. We installed it on an iPhone and its pretty well organized and contains appropriate code examples as with the desktop or web version of the API Reference.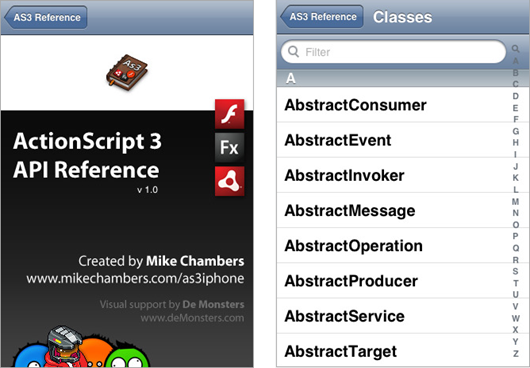 It has the complete class references for ActionScript 3, Flash Player 10, AIR 1.5, and Flex 3.2. The file size could have been a less though – 10.1 MB is quite a big footprint for an iPhone App but considering the amount of documentation in there, its worth the size.
You can install the application directly from the iTunes app store from here.