We've released V1.1 of one of our first few apps for the BlackBerry PlayBook- Health Tracker PRO.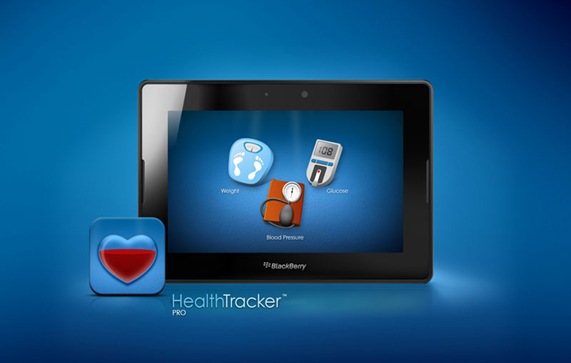 Health Tracker PRO is a comprehensive and complete health tracking application to track your Blood Sugar, Blood Pressure and Body Mass Index, all in one!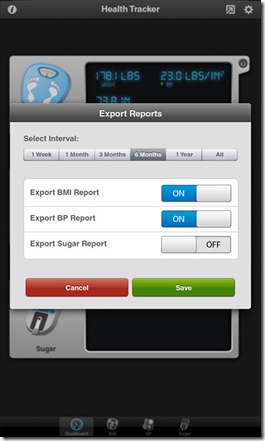 Existing Features include:
Ability to track Blood Sugar / Glucose levels, Blood Pressure – Systolic, Diastolic, Pulse Rate, Height and Weight

Automatic computation of Mean Arterial Pressure and BMI

A dashboard which shows your last readings and whether they were in acceptable ranges

Color coded values and indicators to get an immediate sense of values

Elegant graphs to show individual health trends

Snapshot feature to store the graphs as pictures for reference

Customizable data export feature to export recorded readings
With V1.1 you can now Backup your data using your Dropbox account and also Restore your last backup in case of a device failure or wipeout. We have also improved the scroll performance of the app, which was one of the major feedbacks from the users.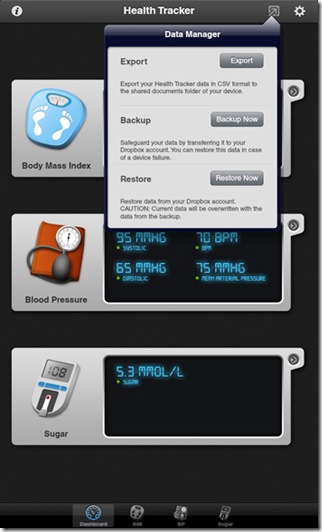 You can read more about Health Tracker PRO and download it here.
Here's what few of our users had to say:
"Brilliant, both my doctor and I have been waiting for something like this for the last 20 odd years. It totally vindicates my decision/expenditure on the Playbook as a vital health monitoring system-not just a luxury plaything."
"This app is worth it, if you would like to track your health, it has the availability to export your data, snapshots of the current graph you are looking at, the app has a nice section explaining good health levels, I look forward to future updates, best app I have purchased for my playbook."
"If you're concerned about tracking your health and /or progress you will want this app. High end and professional it does what it says."