We wanted to start this blog with a positive note and what more can be a positive note than this – XLabz wins 1st Prize & Audience Choice Award for the best RIA application build using the Flash Player Platform. Adobe RIAthon is a Nation wide event held by Adobe.
We thoroughly enjoyed the event and at one point when the audience were asked to voice out the name of the application which they thought won the event, we were able to hear only two names FlexJobs and CloudBuzz.
We thank Adobe for giving us such a wonderful opportunity to showcase our capabilities and the participants for voting us into the Audience Choice Award.

We nominated two applications:
FlexStats – A real-time Web Monitoring Solution build on Flex and AIR
CloudBuzz – A micro-blogging and news data mining software build on Flex and AIR
FlexStats won both the awards for us. These were the prizes: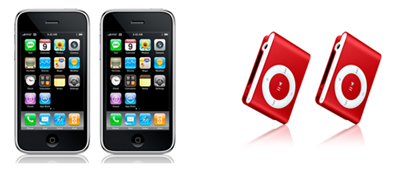 2 Groovy iPhone 3G's
2 iPod Shuffles
Here is a brief and some screenshots of the applications:
FlexStats
FlexStats is a real-time web monitoring system build from ground up using the Flash Platform which can be used to monitor real-time live statistics of a website/blog as they happen. FlexStats is build on Flex and AIR. The application can be installed on a desktop machine as an AIR application and any website/blog can be monitored by launching the application from the desktop.
Unlike other web analytics and monitoring tools which runs of the browser, FS runs from the users desktop as an standalone AIR application and live updates are streamed to the tool from the website. All that a web owner has to do is to place two PHP files on his server. For this demo we had hard-coded the application with the URL of our site (www.flexjobs.in).
CloudBuzz
Data Mining on Steroids
CloudBuzz is an innovative tag based data mining and information research tool build completely on Flex & AIR. CloudBuzz pulls data from popular micro-blogging news sources like Twitter, technical feeds like Adobe MXNA, new sources like Google News and thousands of other information sources. It then filters the data using an in build dictionary of words and plots them on a spatial tag cloud which is ranked based on the number of occurrences of a keyword. The application filters approximately 1500 commonly used words and also uses RegEx pattern matching techniques to deduct in-appropriate words which falls within a pattern matching range.
Just to get an idea of the amount of information being processed, at any given minute there are approximately more than 50,000 words (based on the information sources) which are being processed to generate the cloud data. With this application one can easily have a spatial look at the various terms which are making news and also get an idea of how intense the news is. The data-points are color coded based on word density.
Now we are working on taking both of these applications to next level. We have a huge list of features which we want to include in the next versions of these applications.
There were two runners up prizes – one of which was won by a application titled GeoScope – a video searching application and another application which allowed to search for information on nearest hospitals and allowed one to make a call using the Ribbit API. We personally liked the AIR Game which used the Mac Book's Accelerometer.
Once again, thanks Adobe !