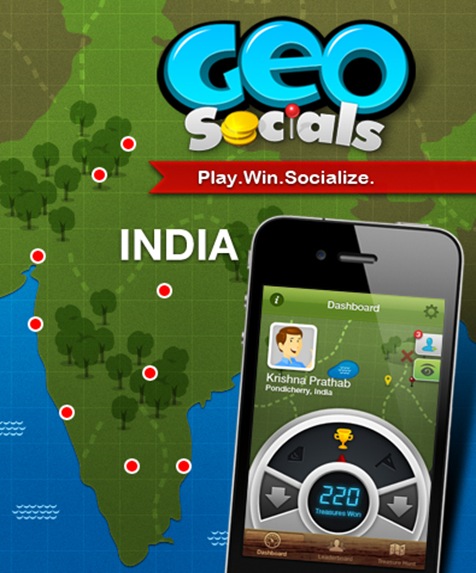 We've come a long way since the launch of GeoSocials in July this year. With GeoSocials going live this week, we thought it befitting to release the new and improved version at home with an Android version to boot!
That GeoSocials goes live in India is an extremely gratifying milestone for us! We're really stoked and want to thank the first wave of users (our pioneers!) and the in-depth reviews from our beta-testers, that helped pave the way for the new and improved version.
With an initial limited release for the iPhone in the US and subsequent staggered launches across Europe and Asia, GeoSocials has since upgraded the game mechanics with GeoSocials. The new version is currently available for Android devices (Android devices must support Adobe AIR runtime to download/play GeoSocials).
GeoSocials new features and upgrades will be made available for iPhone users in the next couple of weeks. Stay tuned via our social channels on Facebook or Twitter for updates. For now, iPhone users can continue to play or download GeoSocials' current version for the platform here.
Subsequent releases for other platforms are in the pipeline. With the latest release, Android users will be able to hit the game with two new features – Vote-a-Deal and GeoSocials Places – both of which are tailored with a twist.
For those who haven't seen our earlier post do read up on our short description of our new features. We'll be blogging exclusively about the new features in detail – so stay tuned!
To start playing download GeoSocials here.